PRODUCT FEATURES
BRAND NEW

Ramsond SunShield
Solar Charge Controller
Suitable for 12 Volt Nominal Panels
Maximum Input Voltage: 24V
Maximum Input Current: 8 Amp
Handles 12 V Panels up to 120 Watts
LED Light Display Indicators
Battery Over-Discharge Protection and Monitoring
Battery Over-Charge Protection and Monitoring
Solar Panel Back-Feed Protection

Intelligent Microprocessor Controller
Hardened White ABS UV Resistant Outer Skin
User Friendly and Easy to Install
Thermostatic Over-Heat Protection
Compact and Light Weight Superior Durability
Mounting Clips and screws Included
Pre-Wired for East of Installation
Surface or Flush Mount Ready
1 Year Full Warranty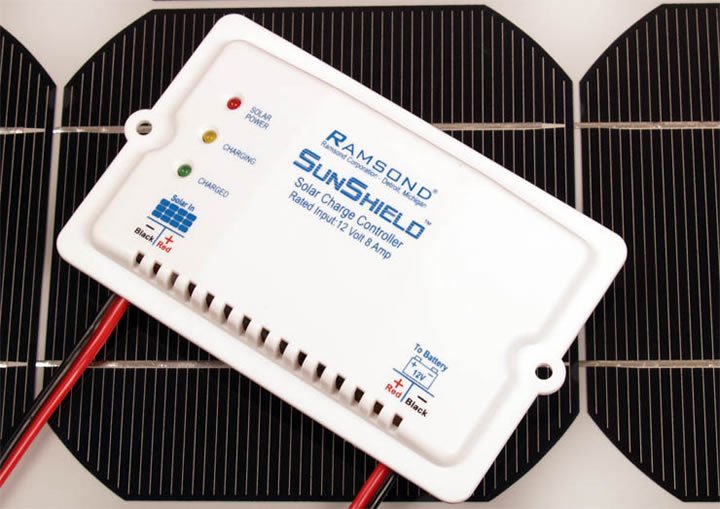 The World's Most Advanced Solar Controller
Nearly a decade of advanced research, design and engineering have delivered to the market the most sophisticated solar charge controller in the world. This microprocessor controlled charge controller is extremely compact, light-weight and durable. Through its highly advanced microprocessor system, the Ramsond SunShield constantly monitors and regulates the voltage and current from the solar panel to the battery. It ensures that the battery is maintained at its optimal charge and prevents it from over-charging and over-discharging. Additionally it prevents the back-feed of electricity into the solar panel from the battery during hours of darkness. This controller is capable of handling virtually all 12 V solar panels in the market, with the maximum input capacity of up 24 Volts and 8 Amp. As such, it is perfectly suitable for most 12V rated solar panels up to 120 Watts.
Typical Connection Diagram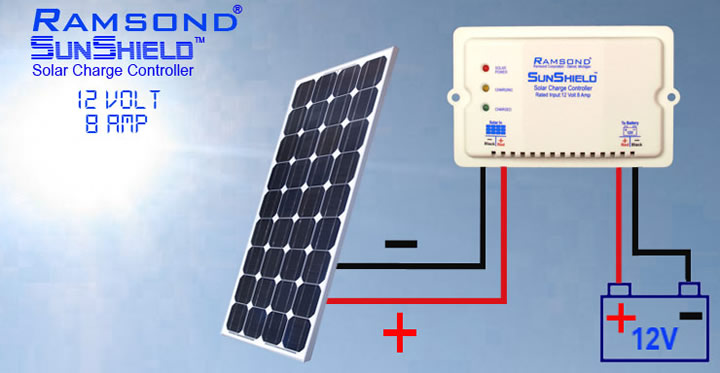 Instruction Manual
(Click Here or on the picture below)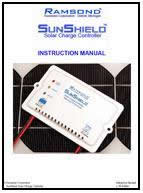 When you purchase your Ramsond solar modules here, you can rest assured that you will receive your item in good order. We do NOT sell used, refurbished or reconditioned products. All items are BRAND NEW and available IN STOCK for immediate delivery. Orders are shipped within 1-2 business days of receipt of payment. Your order will be immediately processed and shipped from one of our warehousing facilities in the US. You will also have the peace of mind of knowing that capable technicians and support team will be available to provide after-sale support.
Pre-shipment Inspection
Each item, prior to shipping, is subjected to a rigorous inspection and quality control. Once the pre shipment inspection and packaging is completed, we will ship your item via the freight carrier of our choice (usually UPS or US Postal Service). From the time of shipping, the item usually arrive at your door within approximately 3-5 business days.
Shipping & Handling Costs
The shipping and handling to the lower 48 States is
FREE
.
Shipping is to your door. Shipping insurance is NOT included in this price.